About Us
Tiffyan Cats Tasmania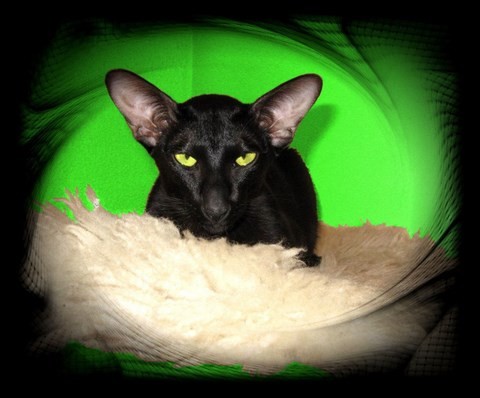 My name is Sheryl and my small boutique style cattery "Tiffyan" (pronounced Tiff-Yan) was established in 2008. We are a registered cattery with the Cat Control Council of Tasmania.

I have been involved in the cat world since the mid 1970's, my main interest in the beginning was showing my Siamese Cats. Unfortunately I had to give up cat showing due to my career and family commitments. It was not until ACF National Cat show held in Hobart in 2006 which I attended, that I realised I had reached a time in my life where I was free to resume the hobby that I had loved and missed so much. Breeding quality healthy Oriental and Siamese cats with superb type and temperament is my ultimate goal. My special passion being for the beautiful Oriental Black.


My cats are from top Australian and imported bloodlines. All kitten are vaccinated, wormed, desexed and microchipped before leaving for their new homes. Tiffyan kittens are lovingly reared indoors and are not suitable for outdoor living. They will not leave Tiffyan Cattery before the age of 12 weeks or be sold to a home I deem unsuitable. The potential new home, where they will be wanted and loved is what matters to me and I am more than happy to offer advice or support to any new owner or cat lover if the need arises.

Whether you want a cat or kitten for the show bench or a loving and loyal companion cat, you can be assured that if it comes from Tiffyan it is quality and it is very special, its something to love and cherish.



Tiffyan Cats Tasmania